I still remember in 2008, I carried traveller cheques to my first US trip. What a great transformation we have seen over the last decade when it comes to handling forex currency.
From traveller cheques to single currency card and to the multi-currency card, so on..
Oh Yes!, nothing can replace carrying those foreign currencies but we have a limitation how much to carry and again it depends on each country.
The main problem of carrying foreign currencies is, you cannot get it back if it's lost. But other instruments can get it replaced.
Similarly, the forex card too has a limitation like a single currency card cannot be used for other currency.
The multi-currency card usually loaded with a single currency and can be used for other currency but it will come with foreign exchange plus markup fees.
One thing for sure, convenience is well-taken care with the evolution of forex card.
Let's dive into the new "NiYO Global Forex Card" and unfold what makes it different from others?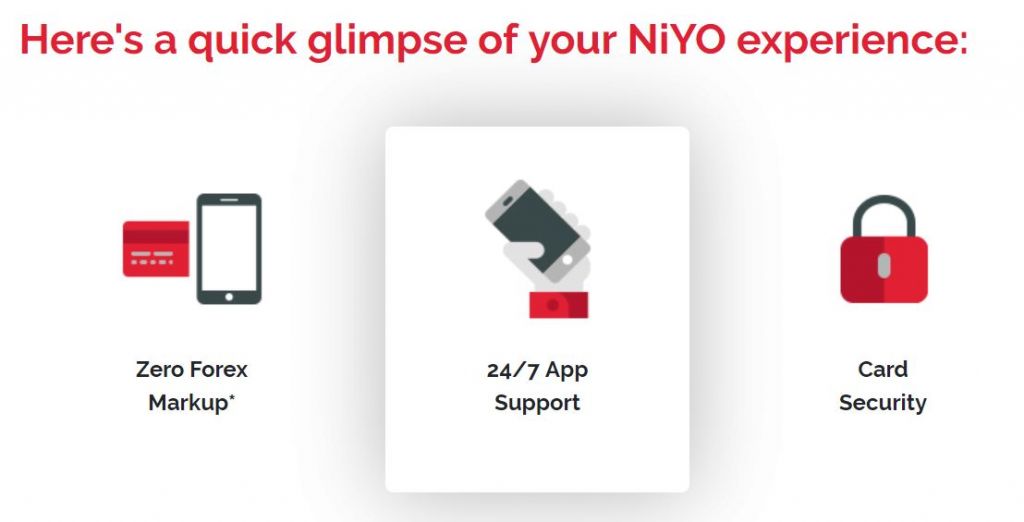 NiYO Global Forex Card
NiYO is a fintech company founded in 2015 that offers digital banking solutions like Tax-Saving Flexible Benefits Plan, All-In-One Salary Account and Global Forex Card.
All card services are powered by either DCB Bank or Yes Bank as per their website.
What are promises by NiYO Global Forex Card?
Features
No Markup anywhere on the globe
Load in INR and use anywhere in the world across over 2 million VISA ATMs
The card works in over 150 countries
Load card via NEFT/ IMPS anytime, anywhere
Live currency conversion rates
Transaction notifications on the NiYO app
Lock, unlock or even block card on-the-go
Use the app to reset your ATM PIN instantly
What makes NiYO Global card different from other forex cards, Its an INR card, which can be used globally, including in India.
It works online, POS & ATM too.
Security
It is an embedded CHIP card
Ability to change ATM PIN through a mobile app
Can also lock and unlock card at anytime
Mobile app with complete control on the card.
Things to Note
Though there are no markup charges still VISA exchange rate applies (It is the forex rate charge by the VISA treasury). Similarly, like any other  VISA card used for a foreign transaction.
Valid for 5 years
Though NiYO doesn't attract fees for ATM withdrawal but ATM belongs to a bank may charge.
Cash loading not possible neither with a credit card too.
While making a transaction in a foreign currency, both on and offline, choose the currency before pay in to avoid Dynamic Currency Code (DCC). (It is a process by which MasterCard or VISA card transactions (online, offline, and ATM) are converted from the local currency to the currency of the card issuer's country.)
Supplementary cards will be launched soon. It can be used as a backup card.
How can you get one?
As per the website, currently available only via invitation but you can apply here
No joining fees
Valid Aadhaar and PAN card

Conclusion
Does this hold good as marketed by them as "The only international card you will ever need"?
In a nutshell, NiYO Global Forex Card looks like a limited bank account with global ATM VISA card without forex markup charges.
One thing I completely love with its acceptability across the world including India plus the ability to use across all channels i.e. Online, POS & ATM including transfer to any another bank account. Usually, other forex cards cannot able to use or withdraw in India.
Though there is an option to permanently block the card if it is lost but NiYO website doesn't talk about replacement of card in a foreign land, this is something we need to seriously think about it.
NOTE: Still I haven't had a chance to look at there foreign exchange rate, I have applied one for me. Keep you updated.
(This is not sponsored post. FYI. All images used from NiYO website)
What do you think about this forex card? does it really beneficial for you?