I have been using my Jet Airways American Express Platinum Credit Card quite a long time and off course I pull out this card first from wallet before any other credit card ( Read how I got ₹ 42K Business Class Air ticket in less than ₹ 2K?! with the same card).
This credit card has mix of both world i.e. Best customer care service of American Express and One of the well-established frequent flyer in India – Jet Privilege.
Jet Airways American Express Platinum Credit Card provides you complimentary domestic airport lounge access at 11 cities in India including their proprietary lounge at terminal 3 of Indira Gandhi International Airport, Delhi.
American Express Proprietary Lounge
The American Express Proprietary Lounge was in my bucket list for a long time, on my way back to Bengaluru from Moscow, Russia (See how I got Delhi – Moscow roundtrip at just Rs 13100 [USD 203]), I didn't miss the chance to visit this lounge.
This American Express Lounge is easily accessible at terminal 3 of Delhi airport, very close to boarding gate 27/28. (You should ignore the signboard of lounge that takes upstairs where you get Plaza Premium Lounge and other lounges).
As usual before you enter the lounge, your American Express credit card is validated by welcome staff.
The first impression, the lounge is small comparatively other lounges. Since this lounge is exclusively for few Amex credit card holders, you can expect usually less footfall. So, keeping this in mind the size of the lounge is decent.
NOTE: Only below 3 American Express Credit Card primary holders has access to lounge
Jet Airways American Express Platinum Credit Card
American Express Platinum Reserve Credit Card
American Express Platinum Card
The seating arrangement is made for 2 but still it can be managed if you are with group. Easy accessible charging points, good WiFi speed, TV's to kill boredom and some reading stuff.
Ever smiling courteous staff will get you menu since food is made to order, something unique among lounges. The choice of food menu is very good.
Keep an eye before you order alcoholic beverages, they are chargeable!


I have ordered Fig & Honey shake, Spghetti Arrabiata & Gulab Jamun. Food is awesome, taste not less than any best restaurant! Usually they serve quick, makes good if you are hurry to catch your flight.
You can find few quick bites readily available like sandwiches, packaged fruit juices, bakers items and fruits if you have short of time
View of tarmac from Lounge

May be few recliners would make this lounge still more greater!
Only this lounge is complimentary in Delhi airport for Amex credit card holders and rest of all other lounges are chargeable i.e. Rs 500/- for domestic lounges & Rs 750/- for international lounges.
Since this lounge is near to boarding gates, I had chance to be here till gates open rather than seating in waiting area.
Overall, I am impressed with food, facility & staff! I definitely recommend to visit if you are in Delhi Airport.
Do you want to start travel hacking?, Get your Jet Airways American Express Platinum Credit Card, you will get 10,000 Bonus JPMiles + one-way complimentary Jet Airways Base Fare Waived Domestic Ticket + 2,000 Referral Bonus JPMiles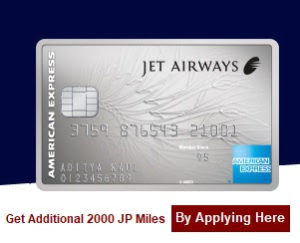 Share your experience or view about this American Express Proprietary Lounge, I am happy to hear from you.. 🙂
keywords: the international american express lounges, amex international lounges,american express by invitation only,amex card airport lounge access,amex credit card lounge access,amex card lounge access,american express credit card lounge access,american express business lounge,american express customer service,international american express lounges,american express login,american express travel,,american express platinum card,american express email,american express credit card login india,american express india,american express Wikipedia,american express platinum travel card lounge access