Jet Airways Web Check-in
What we should know
Whether it's a short distance trip or a long-haul flight,
Let it be a leisure vacation with our family/friends or business travel with the team. We always prefer to get the seats in a row while traveling. We don't like to get random allotment during Check-in in the airports.
The concept of Jet Airways Web Check-in is to give flexibility and convenience to reserve the preferred seats from home or on the go.
It also saves our wait time in the airports where we can skip the long queue and utilize those minutes for other stuff.
With the Jet Airways online check in options, you can either do
Jet Airways Web check-in
Jet Airways Mobile Check-in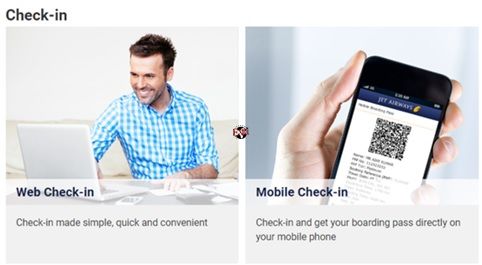 With the Jet Airways Mobile Check-in Feature, you can select your preferred seats on the go either through Jetairways website or Jetairways mobile app.
You may need to pay nominal charges for the preferred seats and details will be sent over preferred email along with e-Boarding pass. This e-Boarding pass should be reprinted to manual boarding pass at airports from the kiosk.

To whom Is it available
The Web Check-in features are available to the guests who meet any of the below criteria:
Who holds confirmed eTicket
For Booking onwards codeshare and Interline flights
Booking through Jet Airways or Travel agent.
Passengers traveling with a child or infant.
The airport from where the passengers are traveling should have the facility of web Check-in system. To know more about the cities which offer, we have the below list internationally and domestically: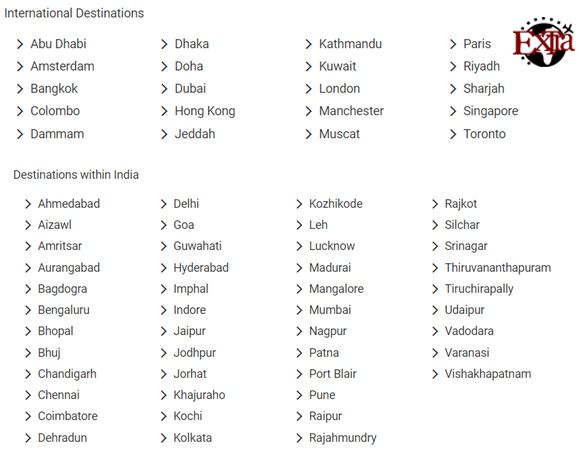 To whom Web Check-in is not available?
If there is any mismatch in the name from PNR to the name entered during check-in
For open bookings or waitlisted bookings
If the traveler has special service requests like any visual and hearing impairment,
For unaccompanied minors
Requests such as wheel chairs or extra seats, stretcher etc.,
Staff travel, Industry Discount tickets, upgrade vouchers and agent discount tickets
Travelers with interline and Codeshare PNR with different airline originating sector.
Let's know more about Check-in Window criteria
When does the Check-in window opens?
If you would like to pick your preferred seat in the next flight journey, you may need to pay for the seat!.
Web Check-in is allowed from 48 hours prior the flight departure for domestic and international flights but with a charge for few categories.
Depending on the class and category, like first class or premiere class and JetPrivilege membership of Gold or Platinum, its either free or paid charges. You can know more below:
Check-in is free across all the categories for first class and Premiere class guests and check in Window is opens from 48 hours to 2 hours prior the departure for all international flights
Check in for Premiere class across all categories for Domestic flight is open from 48 hours to 1 Hour prior the departure.

So as per these changes, to get a free seat selection in economy, your check-in only between 5 hours – 1 hour prior the departure for a domestic flight if you are not a JetPrivilege platinum or gold membership holder.
*** The check-in window is 48 -5 hours (for SAARC, ASEAN, Gulf)
** The Check-in window is 24 -2 hours (Amsterdam, London, Manchester, Paris, Toronto)
The Check-in window is 5 -2 hours (SAARC, ASEAN, Gulf other than Bahrain and Abu Dhabi)
The check-in window is 48-2 hours (Abu Dhabi and Bahrain)
When does the Check-in counter closes?
For the flights within India, the Check-in counter closes 45 minutes prior to the departure and for international flights, it gets closed 60 minutes prior. All the check-in baggage by guests to be presented before the counter closure.
For Dubai airport, the Check-in counter closes 75 minutes prior to the departure which is to be noted by the guests as reporting on time is important to avoid any seat release from the airlines.
Check-in Baggage
Though this change in the Check-in Baggage allowance was started by Jet Airways in 2018, we would like to notify the readers who might have missed it earlier.
It's not a weight concept in India anymore and it is checked based on the piece. If the passenger is in economy class, he/she will be entitled for one piece of check in baggage with a maximum of 15 Kg where as a Premiere class passenger gets it doubled with 2 Pieces of total 30Kg. This reduces the number of pieces and make the travel convenient.
Additional baggage allowance is enjoyed by few Co-branded credit card holders like American Express platinum credit card holder etc.
Based on the tier in JetPrivilege membership, the guests get more of additional baggage allowances. Like 10Kg for Gold members and 15 Kg for Platinum members in economy class.
For baggage limits relating to India and Other countries, you can read more here.
Baggage Drop facility for Web Check-in
Few airports offer the guests with bag drop facility where the travelers with Check-in baggage can visit the bag drop counter in the airports for quick drop access which is great in saving their time!
For the list of airports, you can see here: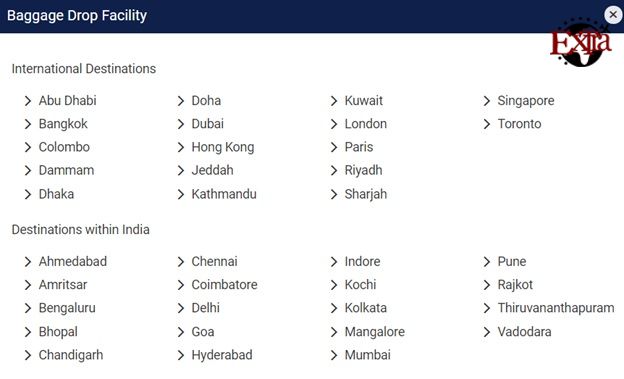 I hold Jet Airways American Express Platinum Credit card which is a co-branded credit card where I can use the premiere counters and enjoy the privilege of hassle free process at the counter.
These check in counters are for elite members or co-branded credit card holders who can directly walk in without any queue.