Cheap tickets from Nagpur to Kiev, Ukraine roundtrip for only Rs 30123 (USD 434)
Roundtrip:
Nagpur, India-> Kiev, Ukraine -> Nagpur, India
Connecting Stop:
Doha
Airlines:
Qatar Airways
Travel Period:
April to May 2019
Travel Example Dates:
Other Dates:
many more dates in April to May 2019…
Other Info:
To know more info about Ukraine Tourism and Kiev Wiki travel, Wikipedia and TripAdvisor
Screenshot:

Book your deal hotel here


Booking.com

   (function(d, sc, u) { var s = d.createElement(sc), p = d.getElementsByTagName(sc)[0]; s.type = 'text/javascript'; s.async = true; s.src = u + '?v=' + (+new Date()); p.parentNode.insertBefore(s,p); })(document, 'script', '//aff.bstatic.com/static/affiliate_base/js/flexiproduct.js');
Map: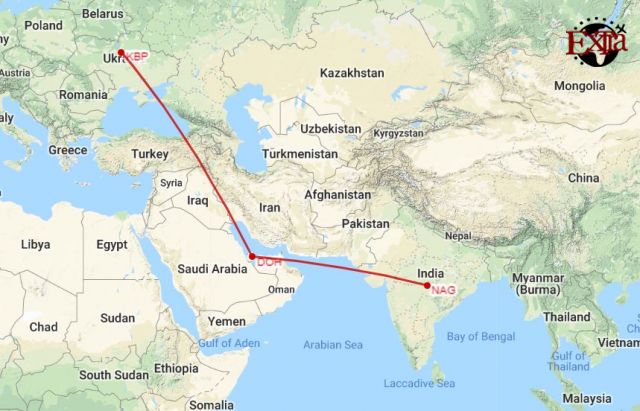 Find more cheap airline tickets and flight deals here
Do you want to know "How to Travel the World for Free"?
Note:
All the information on this page is accurate at the time of publication.
If you are viewing this deal at a later date, the price and availability may no longer be as advertised.