"Because it's shop o' clock with payback plus"
Did you know that shopping can be rewarding too?!!!
PAYBACK being the biggest multi-brand loyalty program in India, allows the customer to shop, save and get rewarded from ample online partners, offline partners, insurance partners, in-stores and brand partners like Amazon, Flipkart, Paytm mall etc. You can collect countless points with just one card and with PAYBACK Deals Assistant Chrome Extension, you never miss to collect the points  and top of it, it compare prices on 30+ websites to save your money.
What is Payback Plus?
And now it has one more option, that is, 'PAYBACK PLUS '. It is a membership upgrade rewarding faithful customers of payback. This membership offers bigger and better payback rewards from shopping than it did earlier. For example :
You can earn 3000 bonus points by making two transactions of ₹500 or more.
You can also get 10% discount on redemption of your points from reward catalogue.
You can get a voucher worth ₹1500 by spending ₹1000.
You can earn ₹50,000 points by making four transactions of ₹500 or more from monthly bonus bonzana, and many more.
Not only this, the payback plus membership also gives several other privileges, like daily needs, travelling, shopping, entertainment, instant vouchers, deals of the day, etc.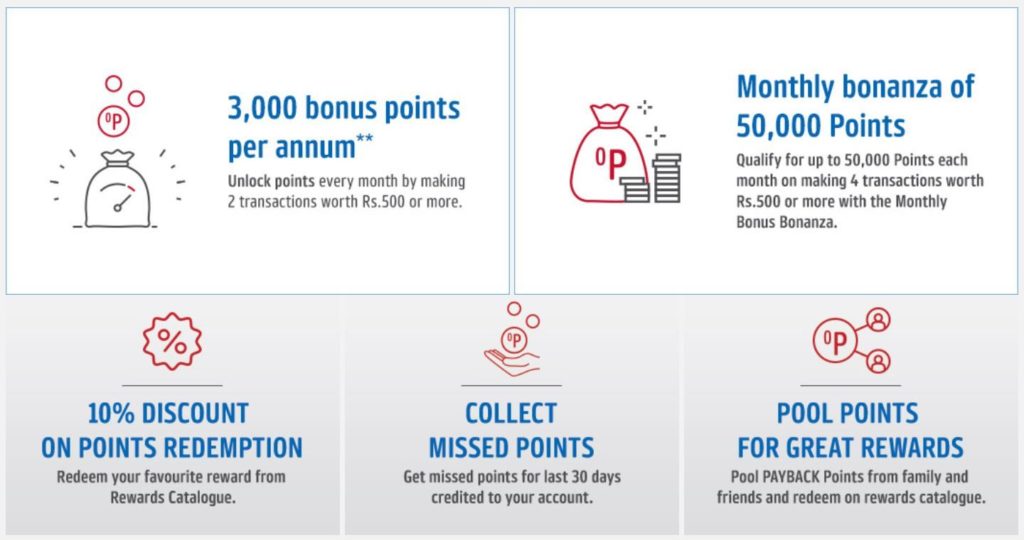 How to be a member of PAYBACK PLUS?
The present PAYBACK members can upgrade it on redeeming 1,980 points on the infinity rewards catalogue. They can also do it through PAYBACK call center – 1860-258-5000 or 080-4014-6468.
And the customers who are not a part of the PAYBACK family, they first have to become a member of the PAYBACK LOYALTY PROGRAM. After that, they can upgrade their membership to PAYBACK PLUS.
You can maximize your points value with 30% bonus if you convert your Payback points into JPMiles. Although above mentioned offer expired now.
Keep watching this site for not missing those kind of  opportunity..